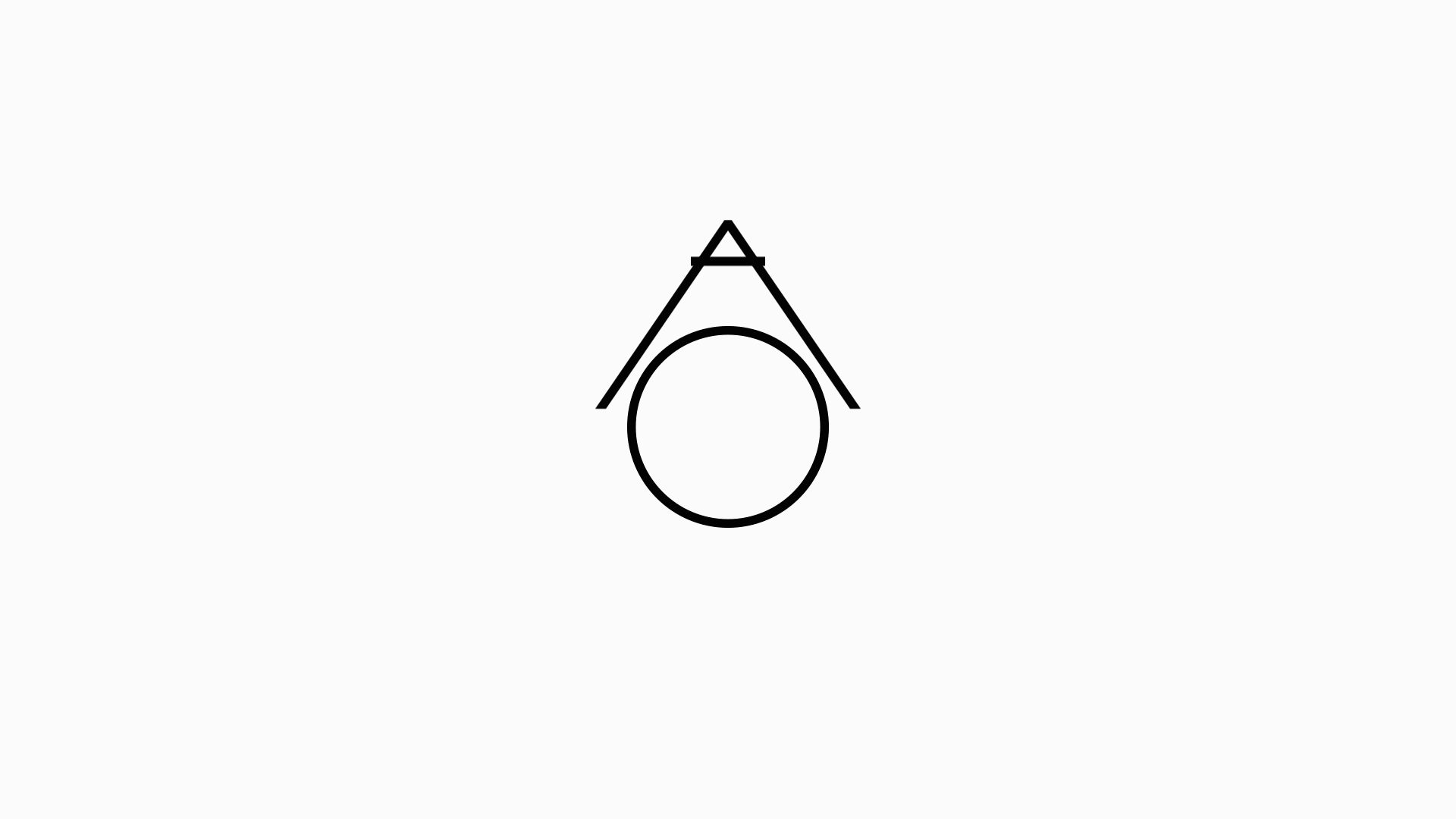 FOUND IN 2015
Design by AO (AO) as a collaborative design team, firmly believes that the success of a project depends upon good relationship with clients and partners.

In the previous works, AO always keeps seeking innovation and uniqueness to make clients stand out rather than purely catering to their demands. As a result, AO has received consensual recognition from clients and won numerous international and domestic awards.

Design by AO focusing on strategy-driven design works, including Branding, Visual Identity, Campaign, Product Package, Commercial Space and providing all-round design solutions for client's appeal and cooperation, so as to express their hidden value in the systematic visual form clearly and visually.

In order to tap possibilities of the project, AO team closely works with professionals in different fields, including art, space, products, media, and the Internet, to make its works more diverse.
合伙人设计(Design by AO)是一个协同合作的设计团队,他们深信项目的成功源于团队与客户及合作伙伴的良好关系。

在过往的设计中,合伙人不断追求创新与独特,希望客户脱颖而出,而非一味的迎合,这为团队赢得了客户与市场的认可,以及众多国际国内奖项。

合伙人致力于品牌设计、视觉识别、活动形象、产品包装及商业空间等以策略为驱动力的设计工作,在客户的诉求与合作下提供全面的设计解决方案,将其隐性价值以系统的视觉形式清晰可视地予以呈现。

为了满足项目的各种可能性,团队与不同领域的专才建立起紧密的合作关系,当中涵盖了艺术、空间、产品、媒体、互联网等,使其更具跨域性。
FOUNDER
Young Ho, graphic designer, art director, member of Shenzhen Graphic Design Association (SGDA).

In 2015, "Design by AO" was founded to work with the customer team as a role similar to "partner" to help them cope with business or arts & humanities challenges and needs, clearly conveying information, emotion and value with design.

The previous work has been awarded in many competitions such as New York Art Directors Club, New York Type Directors Club, Pentawards, iF Design, Red Dot Design, Japan Typography Association, Tokyo Type Directors Club, GDC, KAN TAI-KEUNG Design Award, HKDA Global Design Award, Golden Pin Design Award, Taipei International Design Award, Award360° 100, etc.
何欣航,平面设计师、艺术指导,SGDA 深圳平面设计协会成员。

2015 年成立 Design by AO 「合伙人设计」,以类似"合伙人"的身份作为客户团队中的合作者,帮助其所面临商业世界或人文环境中的挑战与需求。在双方密切合作下,利用设计的力量准确、清晰的传达信息、情感与价值。

其作品曾先后在美国 ADC 纽约国际艺术指导俱乐部、TDC 纽约字体指导俱乐部、英国 Pentwards、德国 iF 设计、Red Dot 红点设计、日本 JTA 字体设计协会、Tokyo TDC 东京字体指导俱乐部、GDC 平面设计在中国、KTK 靳埭强全球华人设计奖、HKDA 香港设计师协会环球设计奖、Golden Pin 金点设计奖、TIDA 台北设计奖、Award360° 年度设计100 等多项赛事中获赏。
SERVICES
Branding /
品牌形象
---
Logo & Logotype /
标识设计
---
Commercial Space /
商业空间
---
Exhibition /
展览展示
---
Editorial Design /
编排设计
---
Motion Design /
动态视觉

---
Visual Identity /
视觉识别
---
Art Direction /

艺术指导
---
Signage /
导视设计
---
Campaign /
活动形象
---
Book Design /
书籍设计
---
Packaging /
产品包装
---
HONORS & AWARDS
ADC 101st Annual Awards - Silver Cube & Merit

Pentawards 2022 - Bronze Award

11th Founder Award - Jury Award & Excellent

iF Design Award - Communication Design 2022

68th New York Type Directors Club - Typographic Excellence

Tokyo TDC Annual Awards 2022 - Excellent

Japan Typography Association 2022 Applied Typography - Judge's Choice Award

GDC Award 2021 - Silver Award


HKDA Global Design Awards 2021 - Excellence


Award360° 100 - Commercial Branding of the Year 2021

Golden Pin Dasign Award 2021 -
Nominations for the Best Design & Design Mark Winners

Red Dot Award - Brands & Communication Design 2021

Asia Best Package Design Awards 2021 - Merit Award


The 11th Hiiibrand International Brand Design Awards - Merit Award


KAN TAI-KEUNG Design Award 2020 - Bronze Award

Shenzhen Graphic Design Association Exhibition 2020-2021


The 16th Asia Pacific Design


Taipei International Design Award 2020 - Distinction

The 10th Hiiibrand International Brand Design Awards - Merit Award


Award360° 100 - Commercial Branding of the Year 2019

KAN TAI-KEUNG Design Award 2019 - Silver Award

GDC Award 2019 - Selected Award

Designnova Awards International Innovation Design Competition 2019 - Bronze Award


Tokyo TDC Annual Awards 2019 - Selected Award


KAN TAI-KEUNG Design Award 2018 - Gold Award



第一百零一届美国纽约 ADC 年度设计大赏 - 银立方、优异赏

英国 Pentawards 2022 年度包装设计 - 铜赏

第十一届方正设计奖 - 评审委员赏、优异赏

德国 iF 设计 - 2022 年度传达设计赏

第六十八届美国纽约 TDC 字体指导俱乐部 - 年度卓越赏

日本东京字体指导俱乐部 2022 - 卓越赏

日本字体设计协会 JTA 2022 - 审查委员赏

平面设计在中国 2021 - 银奖

香港设计师协会环球设计奖 2021 - 卓越赏

Award360° 年度设计100 - 2021 年度商业品牌设计赏

台湾金点设计奖 - 2021 年度最佳设计奖提名、金点设计标章

德国红点设计 - 2021 年度品牌与传达设计赏

亚洲最佳包装设计赏 2021 - 优异赏

第十一届Hiiibrand国际品牌设计大赛 - 优异赏

靳埭强设计奖 2020 全球华人设计比赛 - 铜奖

深圳市平面设计协会展 2020-2021

第十六届亚太设计年鉴

台北设计奖 2020 - 优异赏

第十届Hiiibrand国际品牌设计大赛 - 优异赏

Award360° 年度设计100 - 2019 年度商业品牌设计赏

靳埭强设计奖 2019 全球华人设计比赛 - 银奖

平面设计在中国 2019 - 优异赏

天鹤国际创新大赛 2019 - 铜奖

日本东京字体指导俱乐部 2019 - 优异赏

靳埭强设计奖 2018 全球华人设计比赛 - 金奖



CONTACT
1502, Vanke Honor Mansion, 90 Jinlong Road, Longgang District, Shenzhen, China
深圳市龙岗区锦龙路九十号万科红立方大厦一五〇二室

New Business / Project Manager

商务联系 / 潘 女士
+86 (0) 134 3091 5232
Employment
We're always looking for creative people
please submit a CV and if applicable a portfolio in PDF format or Keynote to